Who
we are?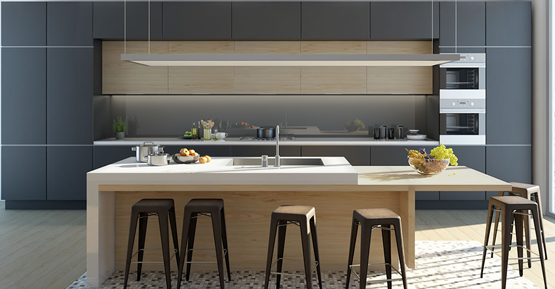 Kitchen being the heart of our home is where relations are woven to a strong-knit, values are nurtured, bonds between the family members are strengthened day-by- day to getting stronger and stronger creating memories for life. The food cooked and served here adds value to the health to all the members of the family, so the vibes of the cook matters –cooked in a well-planned ambience results to well-planned vibes. It is that area which brings everyone close through the way winning hearts and creating good memories of food experiences. A kitchen designed and made well, is the family nurtured well!
How
we Work
Initiation Fee (Site Visit & Designing) at showroom.
Initial Measurement at site by our site supervisor.
Preliminary design discussion at showroom.
Finalizing the design and costing details.
Confirmation of design with 60% of total amount in advance.
Production starts with a tentative delivery date given.
Final polishing & grinding of floor by the customer.
Ceiling & walls above 7 feet to be painted final coat.
Final inspection of kitchen modules and the balance pending payment in full.
Sit back and Relax! We will deliver and install your beautiful kitchen in time.
(Note.: * Cost for civil works, sanitary works, ducting & installation of hob, sink & chimney etc. excluded.)